ROT SEL01
Rotary key switch for sliding doors.
Advantages:
Option to choose 5 different work modes.
Work modes can be changed with the key.
More information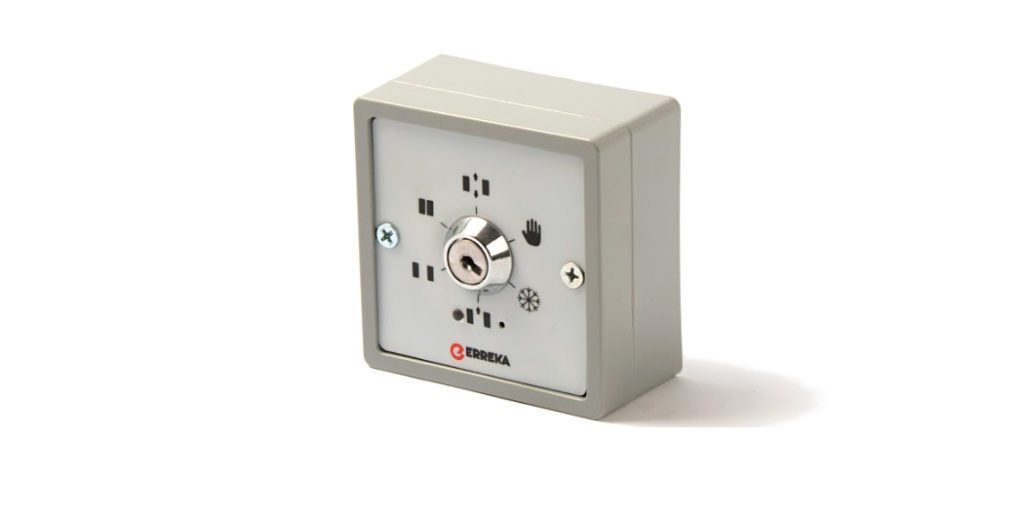 Rotary key switch for sliding doors
5-position rotary key switch with black anodised plate and white screen print, and black surface-mounted box for surface-mounted and recessed installation.
Technical characteristics
Does not allow the operating parameters to be configured.
Error diagnosis is only shown by a LED indicating an error, without indicating which one.
The different ways of working are: Door open, Door closed, automatic bidirectional, exit only, winter mode, manual mode.
Downloads
Are you a registered user?
Log in with your credentials and download all the content.