Automatic swing doors
Automatic swing doors are an ideal solution for spaces with high footfall and reduced space.
Learn more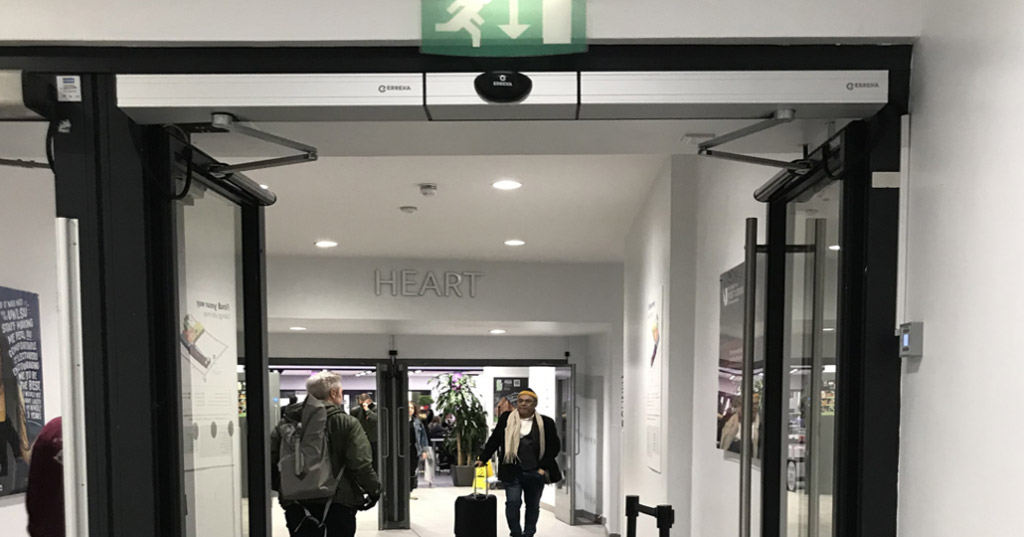 Automatic swing doors are an ideal solution for spaces with high footfall. They are also highly recommended for places that do not have much room, since they are designed to take full advantage of the available space.
Automatic swing doors: why choose them?
This type of door is designed to provide design, safety and, above all, functionality.
In terms of design, they are highly customisable, making them a perfect option for integration in their environment.
The biggest advantage of automatic swing doors is their functionality, since they are more adaptable than most doors on the market and also offer a range of installation options.
At ERREKA, we are experts in covering any need to automate existing swing doors, as well as new installations in small openings. With opening to the right or left, and by pulling or pushing.
Maximum space
Automatic swing doors are especially useful in spaces where the surface area needs to be maximised, since they take up very little room while also offering a large opening.
The doors can also be opened manually when needed or for convenience, making them truly versatile.
They are therefore ideal for both new installations and for retrofitting.
The best adaptation for people with reduced mobility
Another major benefit of this type of door is accessibility. Automating swing doors for entrances to buildings and homes, both public and private, means creating accessible environments that improve universal mobility and accessibility.
Swing door automatic openers are completely safe for all users. Spaces enclosed by automatic swing doors can be entered and exited conveniently and without touching them.
At ERREKA, we use the PREMIS range of automatic swing doors, which have an outer frame specifically designed to ensure complete accessibility solutions.
Premis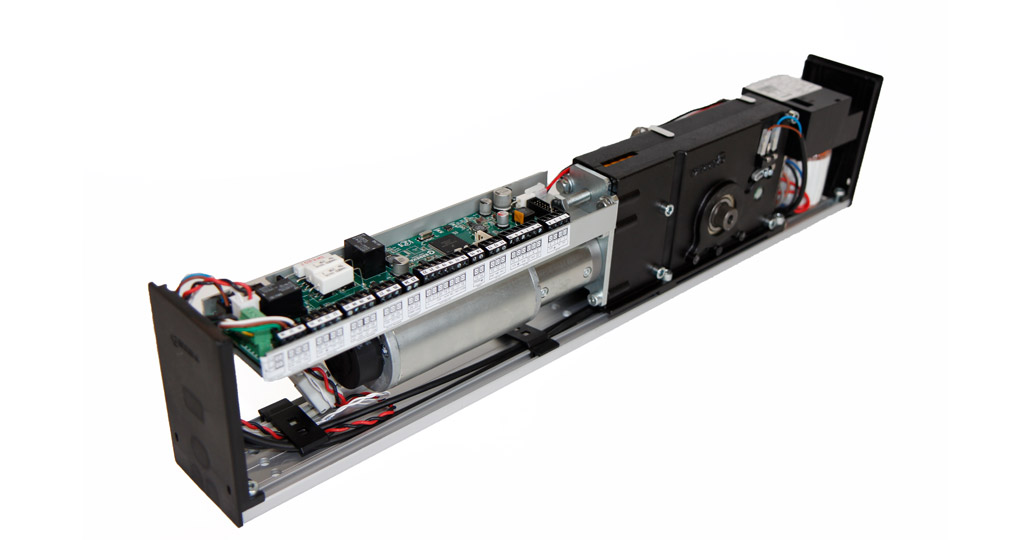 Premis
Operator for pedestrian swing doors ideal to automate any type of normal, evacuation, smoke control door, etc.