Ceiling rails
Ceiling rails. Erreka's robust rail system is flexible and complete. Thanks to its design, it provides the appropriate solutions to functional and ergonomic requirements, adapting to the building's technical characteristics.
Learn more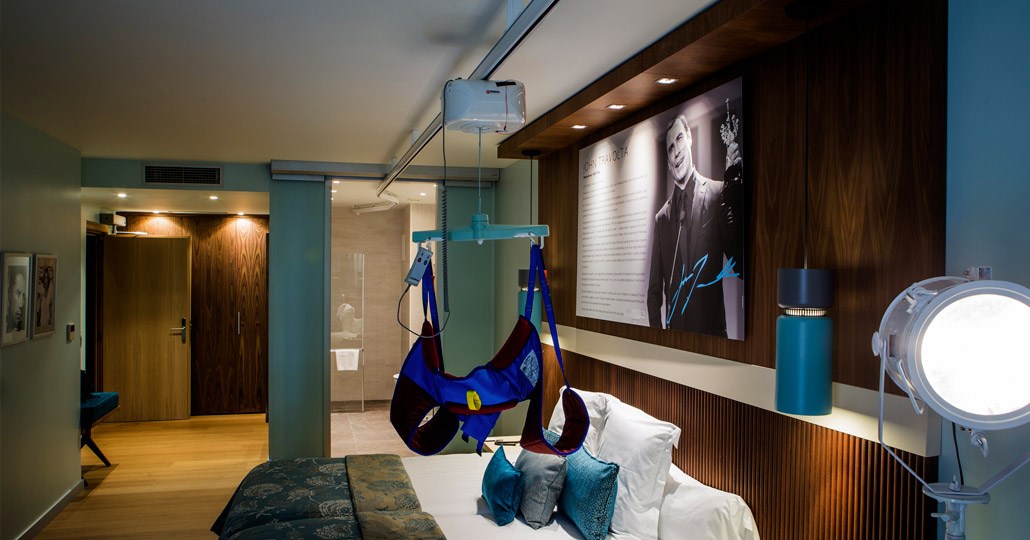 Our ceiling rails offer a flexible set of connections that allow us to cover any distribution, no matter how unusual it may be. They can be attached to ceilings or walls made from all materials and in locations with false ceilings, such as bathrooms.
Discover our solutions for roof rails
Made from 6 cm high lacquered aluminium, they offer the greatest discretion on the market and can be integrated into any style of architecture and decoration, thus avoiding them being an intrusive element in any situation.
Our reinforced ceiling rails offer safety, since they allow you to install hoists without fastenings of up to 6 meters thanks to their double fastening at each point.
Finally, the rail systems are also synonymous with comfort, due to the connections between the rails offering smooth transitions.
Gantry hoist system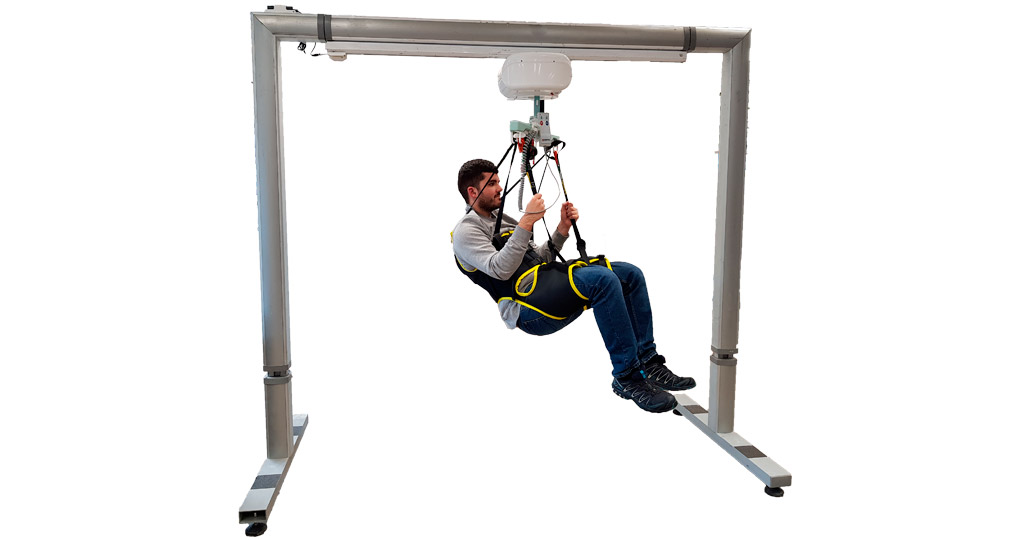 Gantry hoist system
Gantry hoist system up to 200 kg.
H-shape rails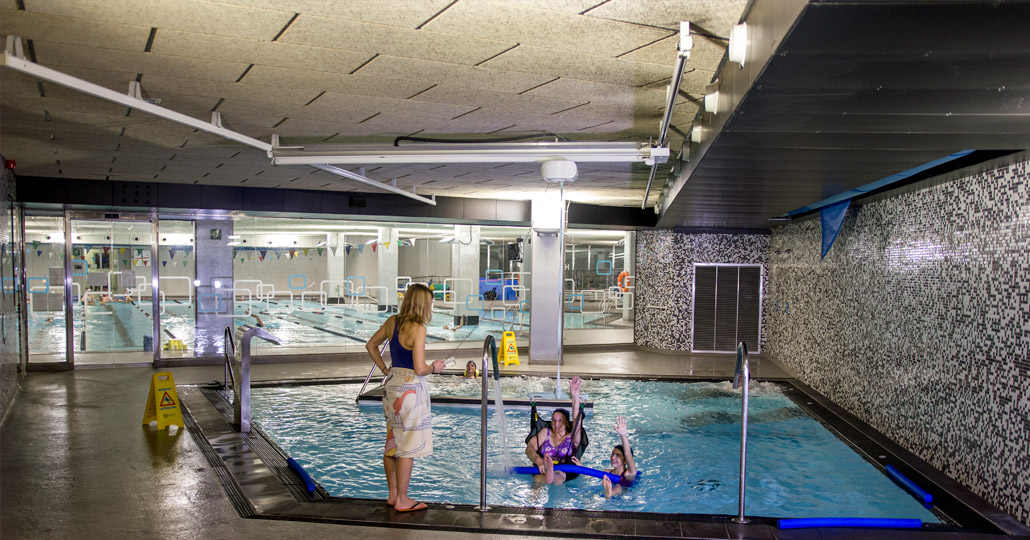 H-shape rails
H-systems give the option to completely cover a room, bathroom, pool, gymnasium or classroom.