Maintenance for automatic doors
Our maintenance and technical assistance services are based on the reliability of our network, our organisation and our information and management systems.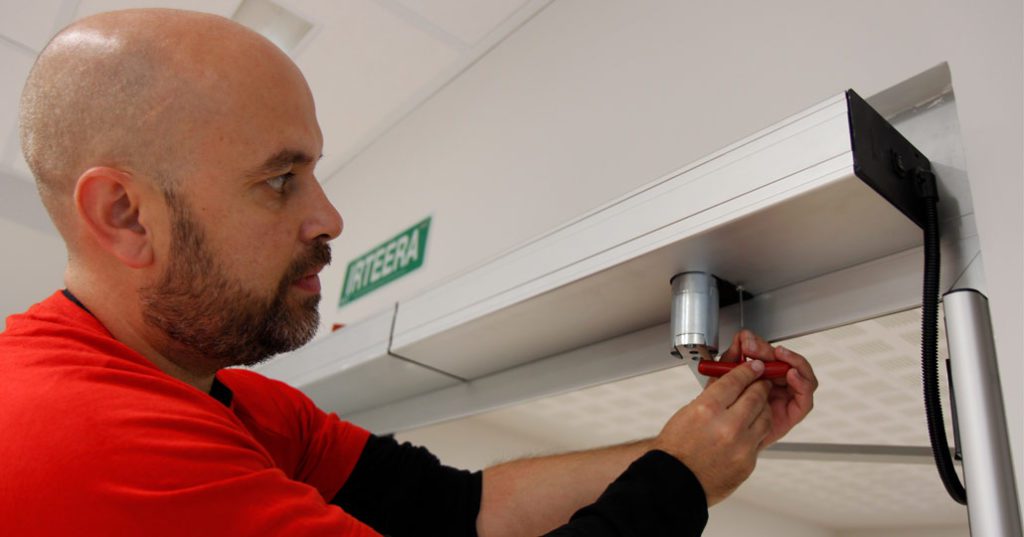 Personalised maintenance adapted to your needs
We propose a wide range of maintenance options, among which you will find those best suited to the particularities of your business.
We are also on hand to offer yo more personalised maintenance.
We manage the entire service thanks to advanced integrated information systems, and share this information to ensure you can check the details and history for your door at any time.
Ask us, since as a manufacturer, we can offer guidance in order to meet maintenance requirements regulations, EN85121 for pedestrian doors and EN12635 for industrial doors.
Mobile Technical Assistance
Automatic real-time information on faults and maintenance management.
New customer portal to:
Request assistance.
Know the status of all faults in real time.
Accept quotes.
Count on full information about your equipment.
Know statistics on repairs, usage, etc.