Versatil Plus
The Versatil Plus harness allows excellent access to the toilet with the best support and safety on the market.
Advantages:
The large back support not only means comfort, but also ensures safe lifting from a lying position. This cannot be done with other bath harnesses.
The leg rests are padded for increased comfort and made of special sliding material for easy positioning.
More information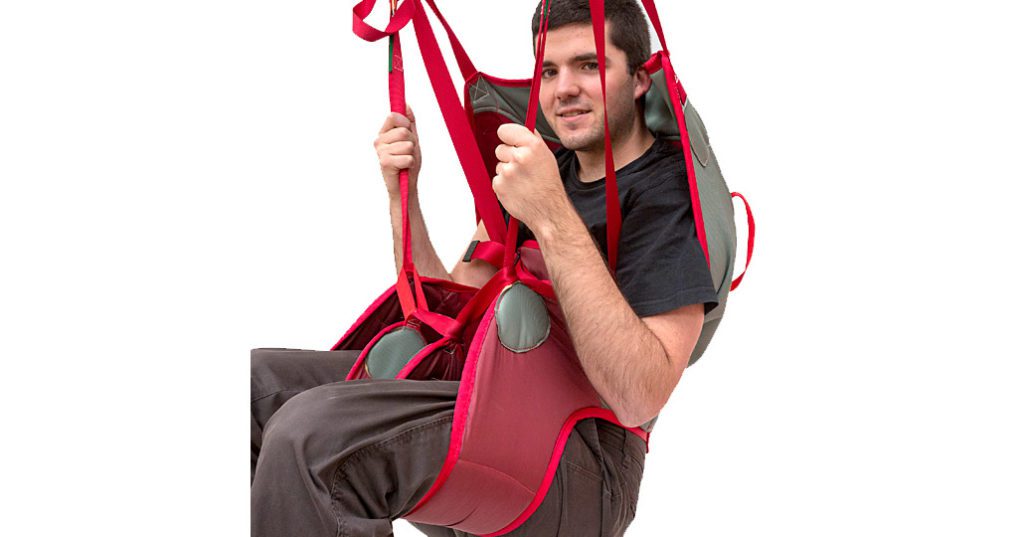 Ideal harness for excellent access to the bath thanks to its safety, upper support and front fastening, while making it easier to adjust clothing.
This is a harness designed for people who require additional support for the upper trunk, front and head. However, support and comfort are far superior to other similar harnesses, making it valid for users who have been advised against using a toilet harness due to the risk of sliding into the bowl.
Remember that assessing and choosing the right harness is essential to avoid risks.
Technical characteristics
Allows good rear and bottom access with a good back rest that minimises the tendency to slide towards the bottom opening.
Keeping the arms inside the harness ensures comfort, while using the back support and leg joint minimises any sensation of insecurity.
The head support is useful for some users; more support can be introduced as needed.
Downloads
Are you a registered user?
Log in with your credentials and download all the content.