Tipi tapa
The Tipi Tapa harness can be used to practise walking, vertical position and safer toilet access.
Advantages:
Very popular in gyms, schools and even homes.
It can be used as a high support harness and also for gait training.
Suitable for hypertonic and hypotonic people, involuntary movements, etc.
Suitable for sitting position and using the toilet.
More information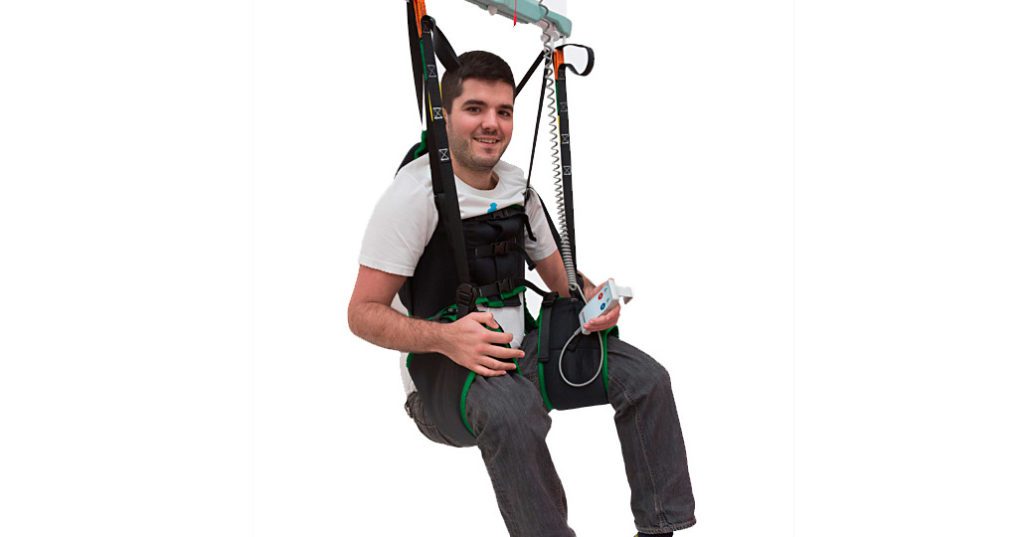 The TIPI TAPA harness is spatial, as it is designed for standing and walking. The support offered makes work easier for the physiotherapist, as it does not require several people on hand to help get the patient to stand up and assist in walking.
Working on the transition to standing, maintaining standing position, movement, balance, etc., are some of the aspects that can be addressed with the help of a ceiling hoist.
What does this harness offer its users? Move freely, stand upright in a play area with other teammates, reach the padded area, etc.
Technical characteristics
Its embracing effect is especially reassuring for people with low body tone.
Used to transfer hypertonic people and/or people with involuntary movements.
The large back support allows lifting from the floor, unlike other similar harnesses.
Only available up to size 9.
Downloads
Are you a registered user?
Log in with your credentials and download all the content.