QKEY868D4
4-channel self-contained keypad via radio 868.35 MHz.
Advantages:
Polycarbonate keys.
Battery change indicator (red).
Transmission indicator (green).
Safety: After 8 incorrect codes, the keypad locks and emits a warning signal for 30 seconds.
Less than a 1 in 100,000,000 likelihood of breaking the code.
More information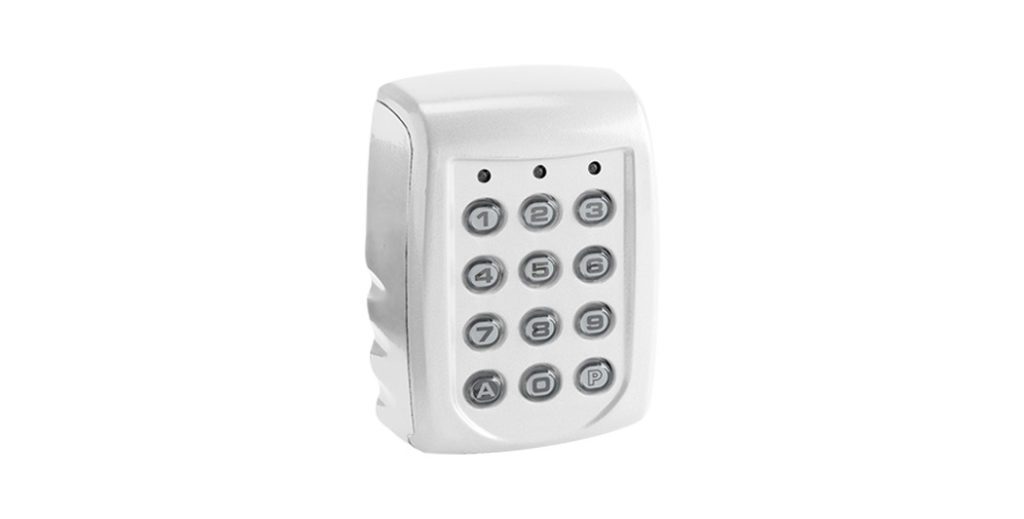 This standalone keypad has the particularity of a 4-channel configuration option with radio frequency 868.35 MHz.
Technical characteristics
Radio transmission.
Frequency 868.35MHz.
Independent 4-channel keypad.
12 programmable codes (3 codes per channel).
Power 9V alkaline battery.
For all kinds of temperatures.
IP65 Protection class.
Operations in progress acoustic indicator.
Recommended for indoor use.
For Iris Roller Code controls only.
Dimensions: 116x87x38.
Downloads
Are you a registered user?
Log in with your credentials and download all the content.