Slim 20
SLIM 20 profile for sliding doors with an elegant aesthetic finish, maintaining optimum mid-level sealing.
Advantages:
Straightforward installation.
Easy assembly.
More information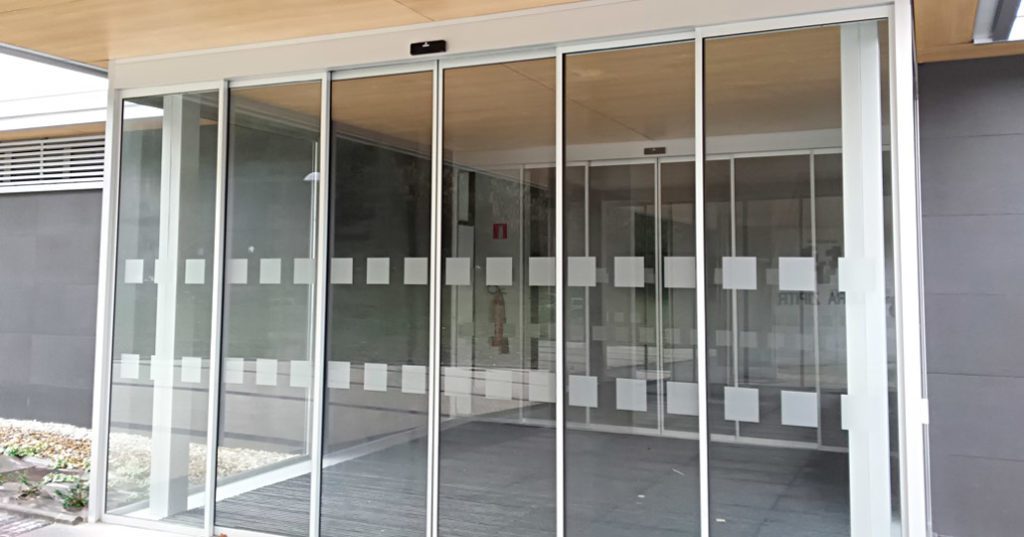 SLIM 20 profile, ideal to offer an image of modern, functional access, thanks to the slender 20mm-wide design that gives to the frontage an open entrance dimension, since the vertical frames are narrow and allow the glass to be the protagonist of the leaf. That is why we can say that it is recommended for all types of entrance doors that are in contact with the street, such as pharmacies, restaurants and shops. The profiles have a narrow measurements of 20 x 26mm in the vertical frame and 20 x 55mm in the horizontal frame. The SLIM 20, although the aesthetic finish prevails, guarantees average levels of tightness thanks to the meeting rubber between leaves. In addition, in the case of only movable leaves, an overlap profile is provided that is fixed to the wall and placed with burlets to continue guaranteeing a good seal. It offers the possibility of installation from 4 + 4mm, 5 + 5mm and 6 + 6mm laminated glass, with specific "U" shaped glazing for each thickness.
Technical characteristics
Simple installation.
Horizontal frame width: 20 x 55 mm.
Vertical frame width: 20 x 25 mm.
Lacquered colors (with Global and Ertain operators) and Anodized color (with Telescopic operator).
Blade height max 2500 mm.
Max moving blade width 500-1500 mm.
Glass thickness from 8 to 12 mm.
Overlap 30 mm.
Extruded profile according to EN 755 and 573 in 6063 alloy under ISO 9002 certification.
Frame width: 20 x 55 mm.
Airtight integrity: ****
Safety: ***
Downloads
Are you a registered user?
Log in with your credentials and download all the content.