Patron
The Patron harness allows autonomous use by certain users.
Advantages:
Harness for autonomous use by the person wearing it.
Ideal for toilet, bed and shower transfers.
More information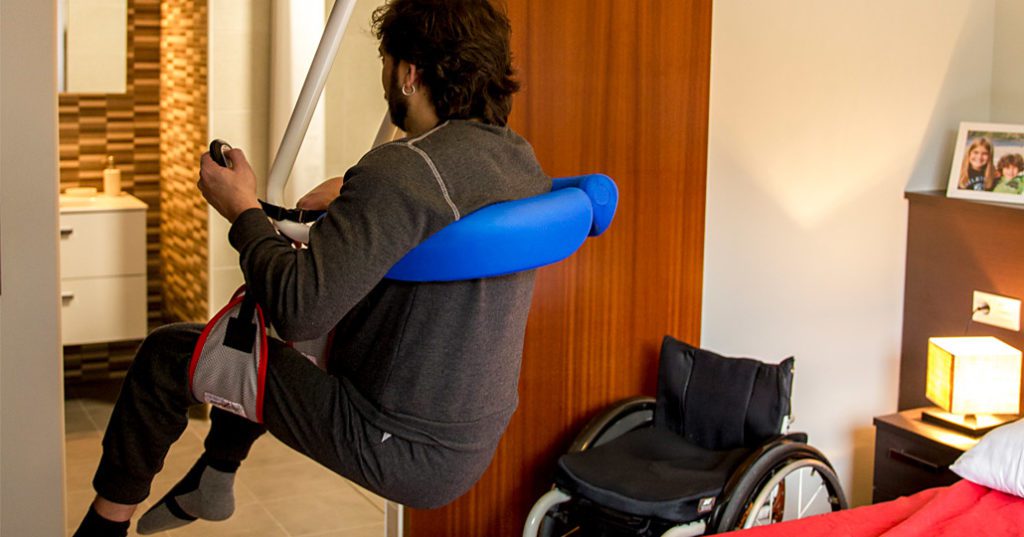 This is the harness that gives the user most autonomy. It consists of a metal frame, offering support from the armpits to a strong fabric support for the legs. Strong muscle tone is required for use.
Technical characteristics
Double sling bar, adjustable to the user's measurements.
Washable, water-resistant fastening area.
Practise walking.
Use in pool.
The rear part can be completely released.
Downloads
Are you a registered user?
Log in with your credentials and download all the content.