LRRE1
Roller code receiver with a programmable channel with monostable operation logic.
Advantages:
433.92 plug-in roller code receiver with internal memory for 30 users.
Self-learning of transmitters via radio.
More information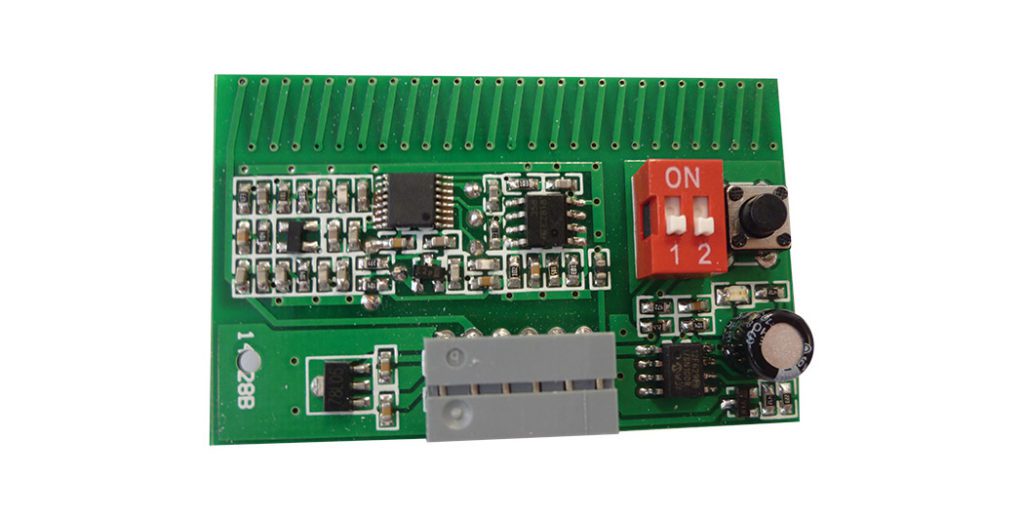 LRRE1 plug-in radio receiver
The LRRE1 plug-in radio receiver is designed to receive and decode the radio transmitter signals used in motorised door and gate facilities.
It must be inserted into the radio connector (B) of a control board or test panel to work properly. This receiver operates at 433MHz and is valid for IRIS emitters (IR02 2-channel or IR04, 4-channel) and LIRA (2-channel).
Technical characteristics
Roller code receiver.
A programmable channel with monostable logic.
Memory full signalling.
Self-learning management of transmitters via radio.
Replacement transmitter management
Power: 12 Vdc.
Dimensions (mm): 55 (W) x 33 (H) x 9 (D).
Downloads
Are you a registered user?
Log in with your credentials and download all the content.