Kairos
24Vdc residential electromechanical motor for swing gates up to 3m per leaf.
Advantages:
Heavy-duty motor suitable for swing gates for access to sites with heavy volumes of traffic.
Ultraquiet motor.
Obstacle detection to ensure safety.
Modern design, made entirely of aluminium.
Stainless steel spindle.
Easy unlocking with personalised key.
High protection from water and dirt.
Option of pedestrian opening.
Self-learning of open/close distances.
Can be used in all temperatures between 10/+60.
More information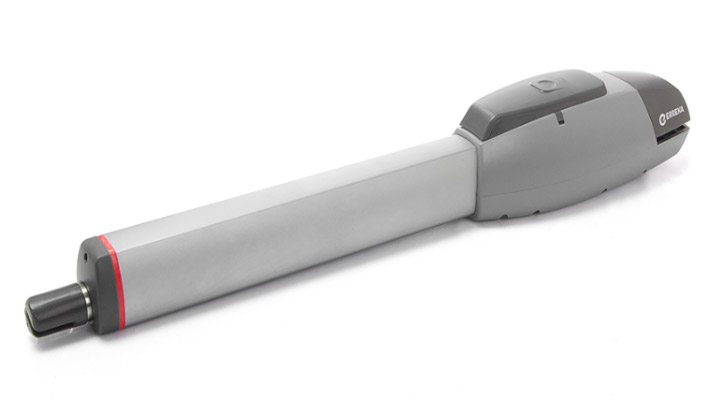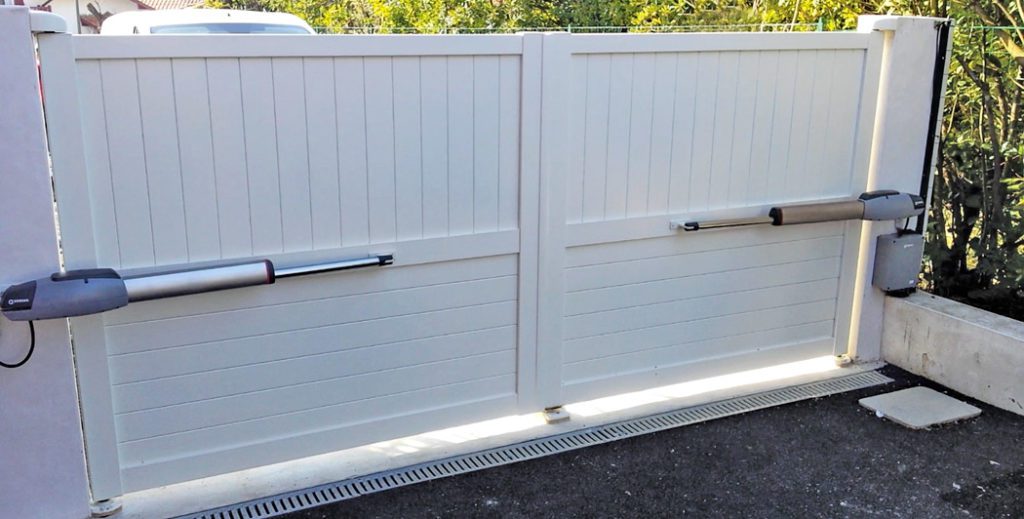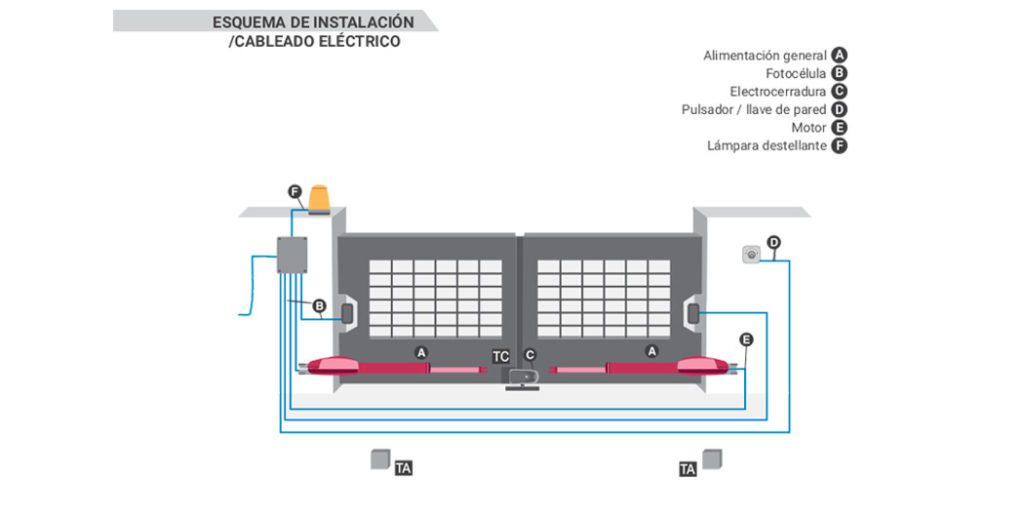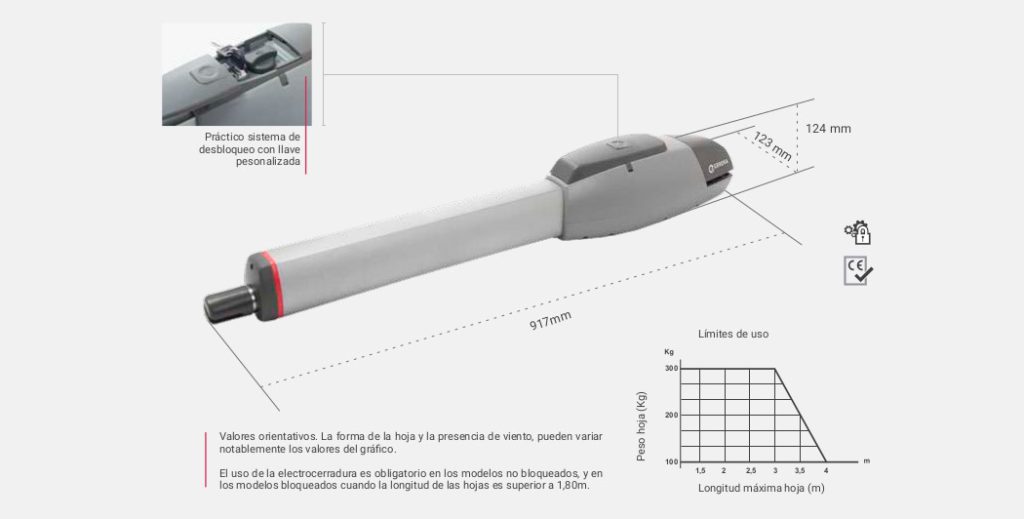 KAIROS motor for residential swing gates
The KAIROS motor for swing doors with a maximum length of 3m per leaf is specially designed for gates for residential and community use.
It is a 24Vdc motor equipped with an obstacle detection system and powerful electronic soft stop for gates up to 300kg per leaf.
Technical characteristics
KA3324C: WITH limit switch.
KA3324: NO limit switches.
Power 24Vdc.
Heavy duty.
Locking
IP44 Protection class.
Maximum opening angle 120º.
Maximum gate length 3m.
Maximum gate weight 300kg
Easy installation using a bolted bracket.
Use of the electrolock is obligatory in unlocking models, and in locking models when the leaves are over 1.80 m long.
There is the option of batteries housed in the control board (two 1.2 Ah batteries each).
For all kinds of temperatures -20/+50.
Downloads
Are you a registered user?
Log in with your credentials and download all the content.