Hortensia
The Hortensia harness is the first harness on the market designed specifically for people with a large hip circumference.
Advantages:
Suitable for most people and uses.
Easy to put on thanks to the ultra-sliding materials (optimal for use on a chair).
Fits straight out of the box for almost all users.
Suitable for people with low body tone or poor sitting posture control.
More information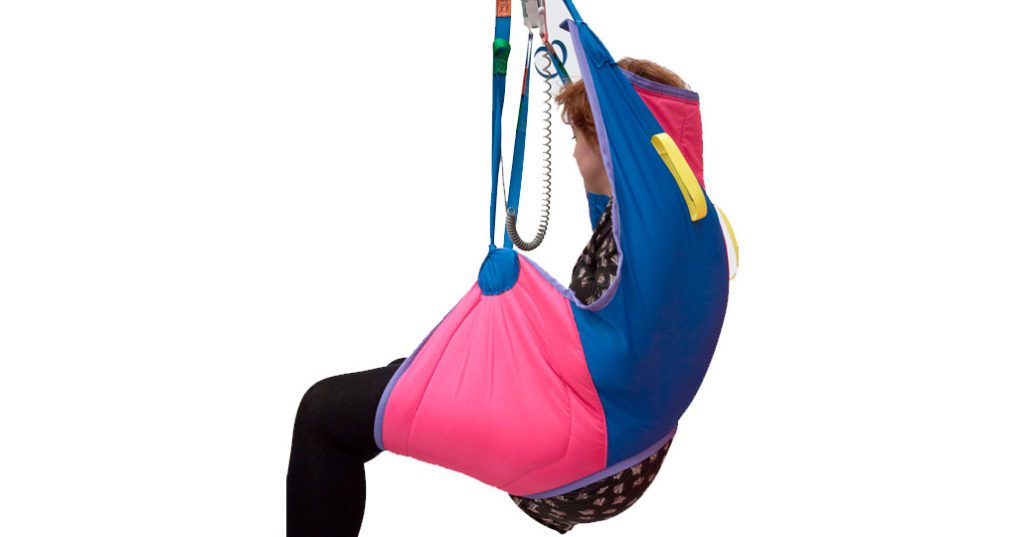 This harness complements the Global harness for people whose lower limb dimensions require extra support. It is suitable for most people and types of transfers. Its sliding material makes it ideal to put on and take off for wheelchair users. It also has a large backrest for maximum safety, with good support for the patient's head.
Technical characteristics
Specially designed so the leg supports do not fall short when encircling the waist and thighs.
Transfers from/to bath/bed/floor/chair.
Extremely comfortable for legs, back and neck.
Suitable for hypertonic people and uncontrolled spasms.
Suitable for people with double or single above-knee amputations.
Minimises the risk of pressure ulcers and shearing.
Option to straightforwardly reinforce the neck support.
Sizes from smallest to bariatric.
Professional size selection system.
Downloads
Are you a registered user?
Log in with your credentials and download all the content.