Fix motor hoist
Erreka's FIX ceiling hoist represents a breakthrough for transfers, with a simple, compact design that solves all types of transfers.
Advantages:
Convenient and easy to use.
Safe and reliable.
Automated transverse movement option.
Global wireless control option.
Particularly suitable for high and low ceilings.
More information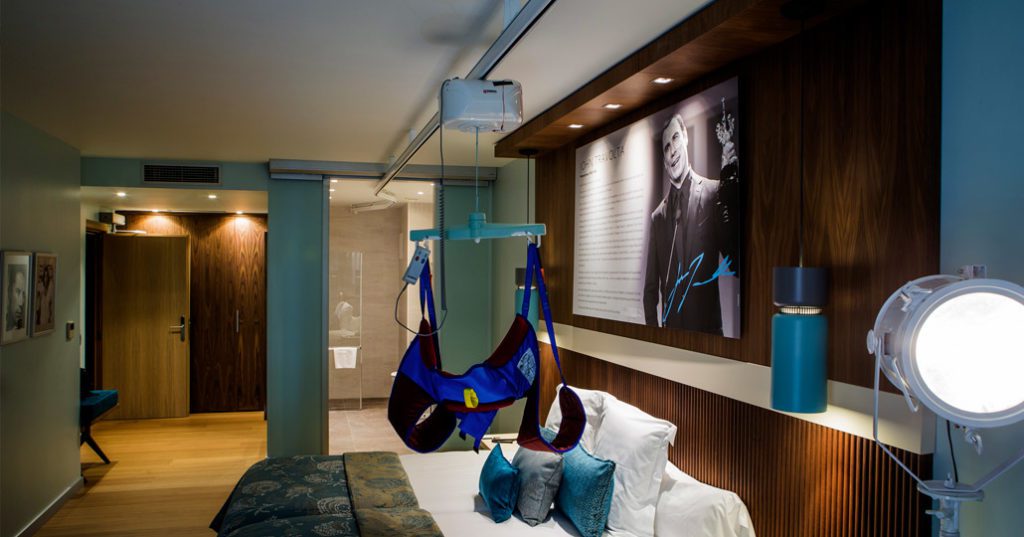 A safe and reliable ceiling hoist
Erreka's FIX ceiling hoist is a light, simple ceiling hoist that can be used on all our rails and in all environments. It stands out for its soft start and stop, without any vibrations.
The hoist allows automated transverse movement, which is particularly suitable in swimming pools and for people who use the hoist autonomously. It is a safe, reliable system that does not take up any space.
It offers the greatest range on the market, from very low to very high ceilings, thanks to its minimum height with maximum drum travel.
Technical characteristics
Weight indicator.
Number of elevations indicator.
Charging required audible and visual indicator.
Indicators for motor troubleshooting.
Excess weight indicator.
Microprocessor-controlled soft start and stop.
Emergency lowering powered by extra battery.
Ergonomic knob with embossed buttons.
Control buttons marked with arrows and colours.
All functions from a single controller.
Manual and motorised transverse movement.
Motor suitable for use in wet areas.
Option to load the motor over the complete length of the rail.
Remote control option.
Automatic return to base option.
Compatible with home automation.
Downloads
Are you a registered user?
Log in with your credentials and download all the content.