Compact Slim
COMPACT Slim model is designed to offer high sealing performance and robustness while taking care of aesthetics.
Advantages:
Easy installation thanks to its snap-in system.
The seal has a rounded overlap that reduces the likelihood of damage due to catching.
More information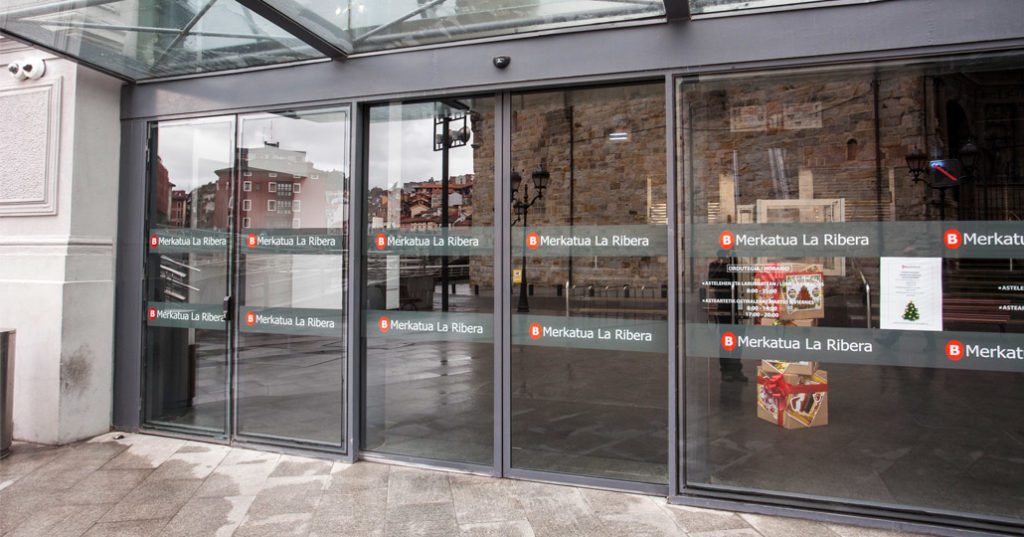 It is the thinnest profile of the Erreka COMPACT range, with a frame width of 45 x 45 mm. For greater robustness, we have the COMPACT Sendo profile. In the same way, this profile is designed to offer the highest performance in terms of airtight integrity and robustness, along with attractive aesthetics. Ideal model for entrances with high traffic and where people take shopping trolleys or suitcases. Fitted with an overlapping profile that reduces the passage of air when the door closes. It allows the placement of all types of glass (from stadip to glass with an air chamber) and, as in the entire ERREKA range, the installation is very simple, with a bonded socket system, favoring delivery and assembly times. COMPACT SENDO is recommended for measurements of 45 x 68 mm.
Technical characteristics
Frame width: 45 x 45 mm.
Airtight integrity: ****
Safety: ****
Lacquered, anodized and stainless colors (with Global, Ertain and Telescopic).
The guide is made of wear-resistant material with a particularly low coefficient of friction.
When the door is opened the encounter has a rounded overlap that reduces the chances of causing any damage by snagging.
For the meeting of mobile leaves it has a profile with rounded edges and a brush, thus providing greater sealing and security.
The reed system used makes it possible to install the automation and the profiles first, placing the glass afterwards. This makes the process easier, allowing savings in labor and time.
Downloads
Technical manual
Technical manual COMPACT SLIM
Other downloads
Profile plan COMPACT SLIM Ertain 2+2 (pdf)

Profile plan COMPACT SLIM Ertain 2+2 (dwg)
Are you a registered user?
Log in with your credentials and download all the content.