Airflow
The Airflow harness is designed to be left on the seat thanks to its revolutionary 3D mesh.
Advantages:
Allows air circulation around the user through the 3D mesh.
Designed to be left on the seat.
More information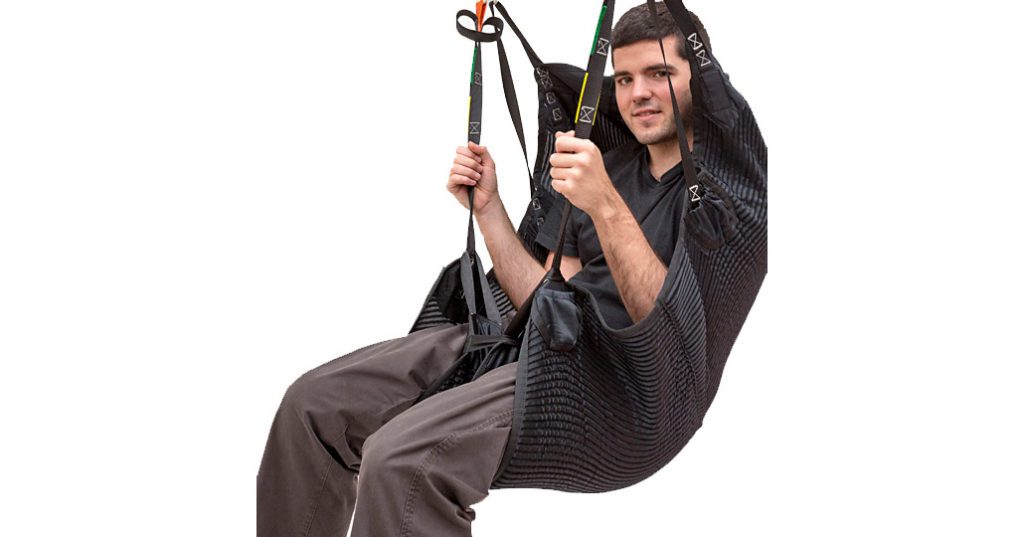 Removing the harnesses once the transfer has been performed is generally recommended, as excess heat may be experienced and cause skin problems in the long term. Although many harnesses on the market are made of breathable materials, some seats and cushions are not. This means the air does not circulate, leading to overheating.
The Erreka Airflow harness is designed to be left on the seat. Thanks to its 3D polyester mesh, it offers a labyrinth of grooves for the air to circulate freely between the user and the seat.
Technical characteristics
Based on the latest textile technology: 3D polyester mesh.
With pockets for the loops when the harness is not in use, preventing them from getting caught in the chair's wheels.
Stretchable strap for a sensation of suspension.
Express design with no opening to ensure maximum comfort.
Downloads
Are you a registered user?
Log in with your credentials and download all the content.