Premis
Operator for pedestrian swing doors ideal to automate any type of normal, evacuation, smoke control door, etc.
Advantages:
The sensors detect the smoke and disable automatic opening of the door in the event of fire.
Courtesy opening for the disabled.
Programmable input.
More information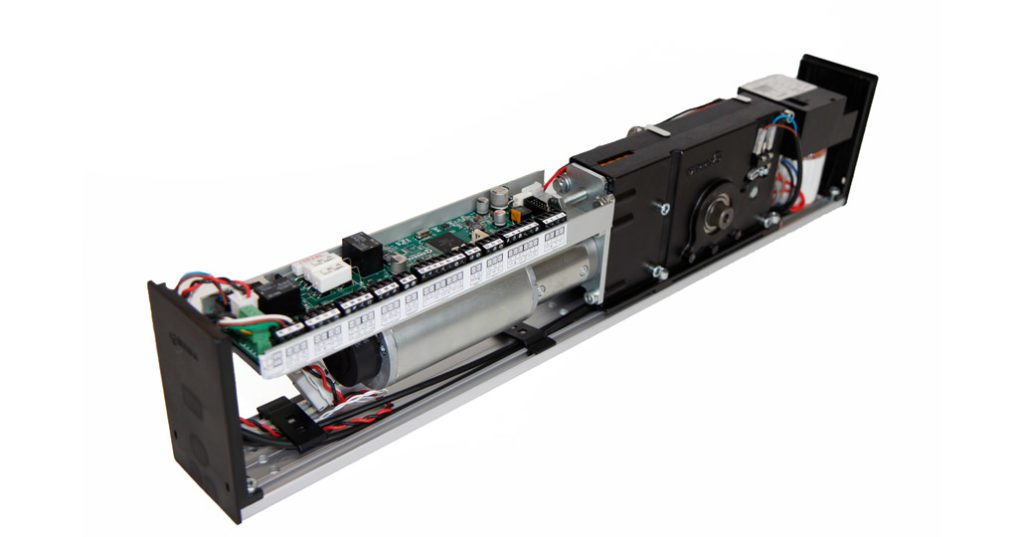 Operator for pedestrian swing doors
The operator's multiple functions make it ideal to automate private or public entrance doors, doors for disabled people, or premises with high traffic density and reduced space.
It is designed for continuous and intensive use, can be used in Low Energy or Full Energy working mode and serves to automate both existing swing doors and new installations of up to 200 kg.
It can be used for both interior and exterior applications (double or single door), and can be mounted on both sides with push or pull arms. Its reduced design of 75mm in height and easy mounting make this Premis model an ideal operator for integration in any environment.
The PREMIS automatic swing operator has a wide range of functions that allow you to adapt to any type of need, including fully automatic mode, push and go and access control.
Technical characteristics
Straightforward installation.
100% motorisation tested with 500,000 cycles according to Standard EN16005.
Maximum leaf weight 200kg (80cm wide).
Maximum opening speed: 3-10 sec.
Maximum closing speed: 5-10 sec.
Power: 230Vac-50Hz.
Torque: 50Nm.
Maximum opening angle: adjustable with mechanical stops between 0 and 100 degrees.
Operation temperature: -20ºC and + 50ºC.
Rigid pull arm (inward opening), articulated push arm (outward opening).
Downloads
Technical manual
User manual PREMIS

Technical manual PREMIS
Are you a registered user?
Log in with your credentials and download all the content.