Vivo-D203 Control board
24Vdc universal digital control panel for swing, sliding and up-and-over doors.
Advantages:
Supports DC motors.
Allows better control of speed and force of the installed motor compared to a standard AC electric control board (no inverter).
More information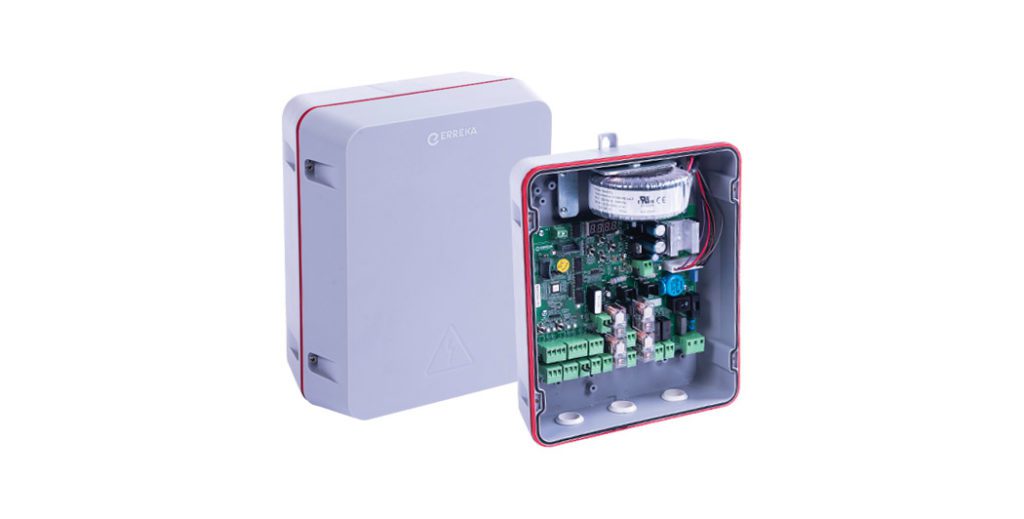 24Vdc universal digital control board
230V digital control board for swing, sliding and up-and-over doors with 24Vdc motors with output for 12Vdc electrolock.
Technical characteristics
Programming via 4 pushbuttons and, 7-segment 4-digit display.
12Vdc electrolock output.
Start and pedestrian start via radio.
Connector for traffic light management card.
Voltage-free signalling light output (for use in flashing lights).
Total and partial operating cycles counter.
Input status display via screen and LED.
Safety device testing before each opening.
Ready for E-LINK remote management system.
Dead man and dead man in closing function.
Input for encoder 1 or 2 signals.
Password to limit programming changes.
Control board on/off switch.
Downloads
Are you a registered user?
Log in with your credentials and download all the content.