VIVO-I204 Control board
Control board for swing and up-and-over doors with connection of up to 2 motors with electric brake through EPS1 card, and control through digital display with Inverter technology output.
Advantages:
Can work with 1 or 2 motors.
Inverter technology to feed the motors. Gives greater control over motor speed and power, while providing more efficient power.
More information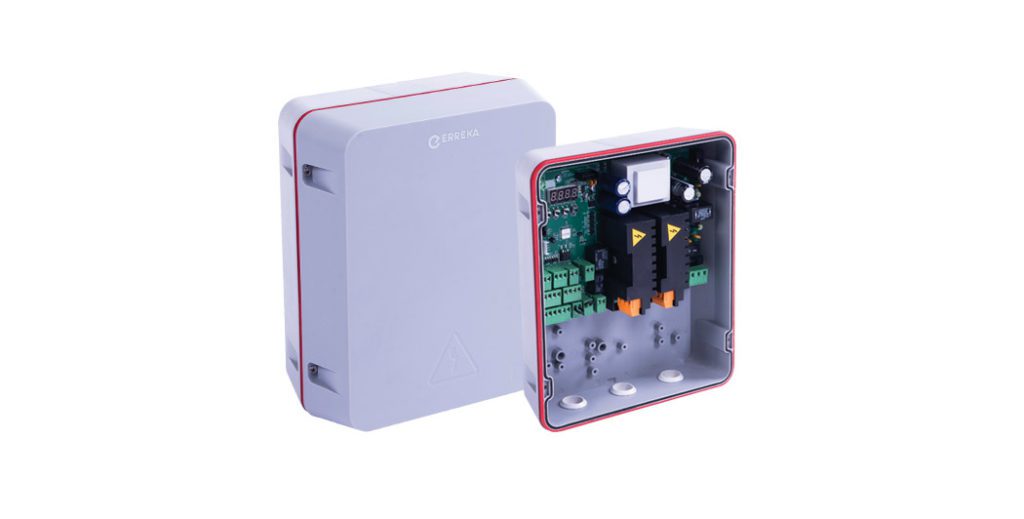 Control board for swing, sliding and up-and-over doors
230Vac digital control board for swing, sliding and up-and-over doors with 230Vac single-/three-phase motors with inverter output for 12Vdc electrolock.
Technical characteristics
Programming via 4 pushbuttons and 7-segment 4-digit display.
Output for 12Vdc electrolock.
Manage start and pedestrian start via radio.
Select single-phase motor or three-phase motor operation with jumper.
Connector for traffic light management card.
Total and partial operating cycles counter.
Input status display via screen.
Exterior closing safety and interior opening safety input.
Safety device testing before each opening.
Dead man and dead man in closing function.
Input for encoder 1 or 2 signals.
Password to limit programming changes.
Control board on/off switch.
Downloads
Are you a registered user?
Log in with your credentials and download all the content.