Vivo-D102
24Vdc digital control panel with encoder for up-and-over and sectional doors.
Advantages:
Adjustable motor power.
Supports battery charger, for emergency battery unit (24Vdc).
More information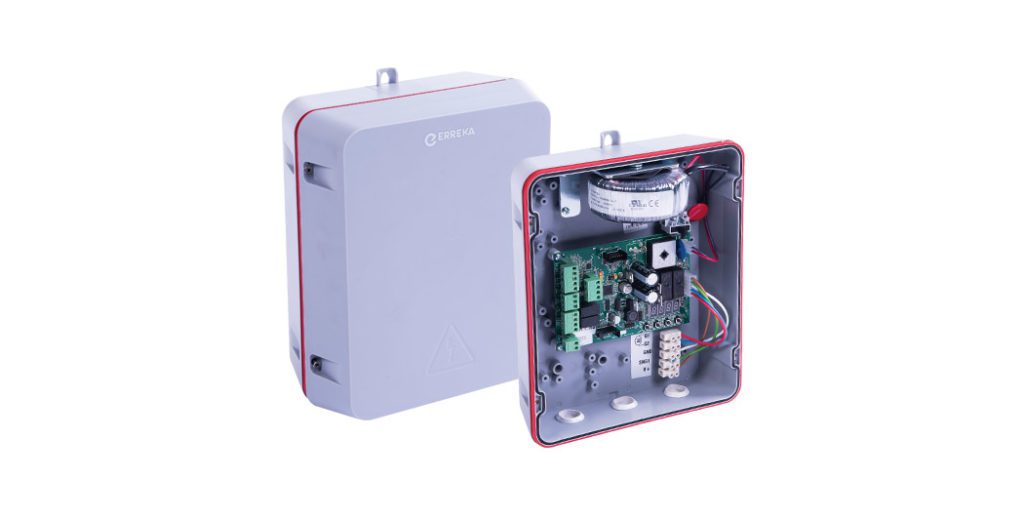 Digital control board with encoder
230V digital control board for up-and-over doors with 24Vdc motors with encoder.
Technical characteristics
Programming via 4 pushbuttons and, 7-segment 4-digit display.
Obstacle detection function with amperometric sensor with programmable threshold.
Connector for traffic light management card.
Input for encoder.
Emergency battery unit input (AVI04).
Soft start and stop for the leaf in the opening and closing phase, to prevent noisy opening and closing and rebounds.
Adjustable soft stop and operating speed.
Safety device testing before each opening.
Protection class: IP55.
Downloads
Are you a registered user?
Log in with your credentials and download all the content.