IRRE2
Trinary fixed code receiver with two programmable channels with monostable operation logic.
Advantages:
Two-channel plug-in receiver (second channel, pedestrian opening).
Frequency 433.92.
Operation with ERREKA fixed code controls.
More information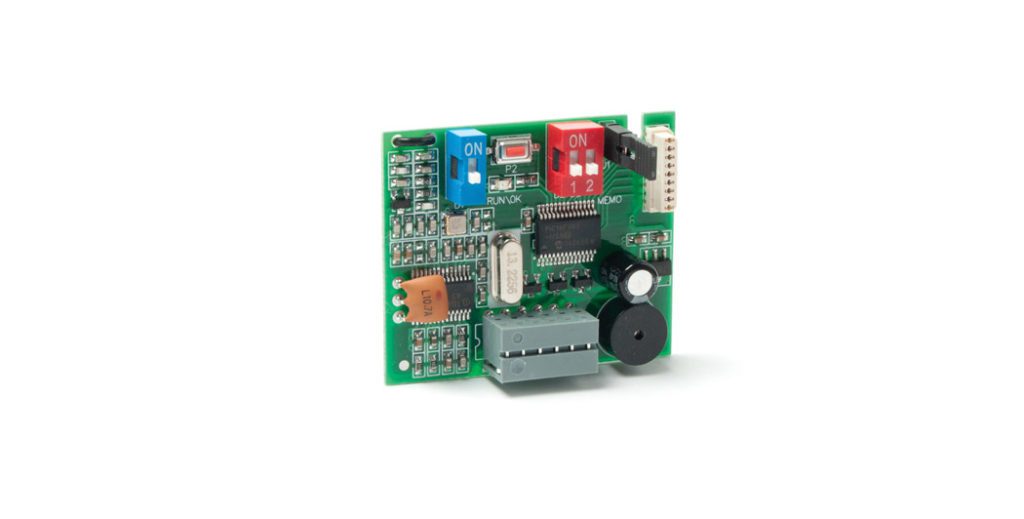 IRRE2 plug-in radio receiver
The IRRE2 plug-in radio receiver is designed to receive and decode the radio transmitter signals used in motorised door and gate facilities.
Technical characteristics
Trinary fixed code receiver.
Two programmable channels with monostable logic.
Community fixed code management to establish the number of bits that the receiver must store.
Power: 12 Vdc.
Dimensions (mm): 46 (W) x 37 (H) x 11 (D).
Downloads
Are you a registered user?
Log in with your credentials and download all the content.