IRRE2-250
Fixed code and roller code receiver with 2 programmable channels with monostable operation logic.
Advantages:
Two-channel plug-in receiver (second channel, pedestrian opening).
Option of fixed code and roller code.
Two operating frequencies 433.92 and 868.35.
Accepts 1000 user memory card.
Programmable receiver with IRPROGM and IRTAGPROG programming console.
More information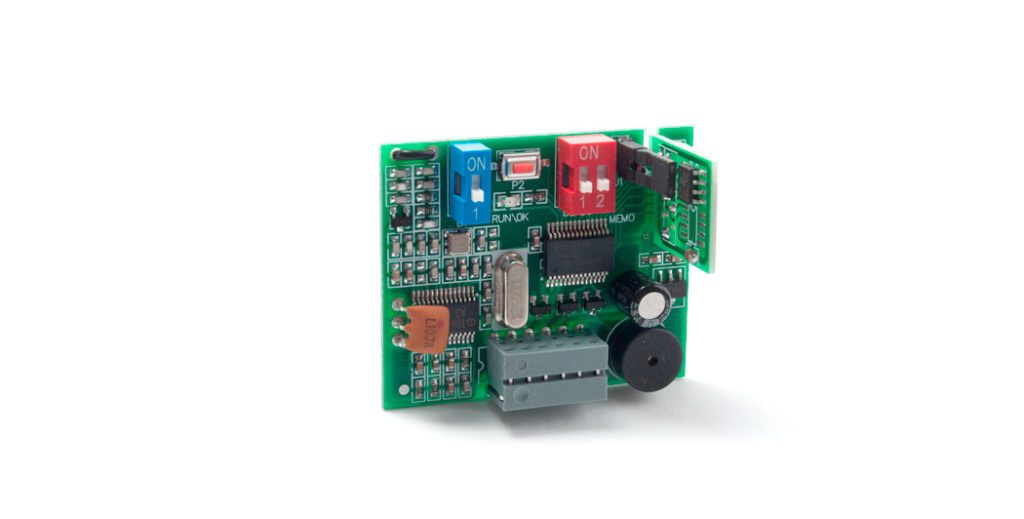 IRRE2-250 plug-in receiver
The IRRE2-250 plug-in radio receiver is designed to receive and decode the radio transmitter signals used in motorised door and gate facilities.
In order for this receiver to work, it must be installed in the radio connector (B) of an ERREKA control board.
Technical characteristics
Accepts 250-500 and 1000 user memory card.
Power: 12 Vdc.
Dimensions (mm): 46 (W) x 37 (H) x 22. (D)
Downloads
Are you a registered user?
Log in with your credentials and download all the content.