IRPROGM
Portable programming device with roller code and evo code system.
Advantages:
Can be used to generate a substitute transmitter that has been previously stored in a receiver.
More information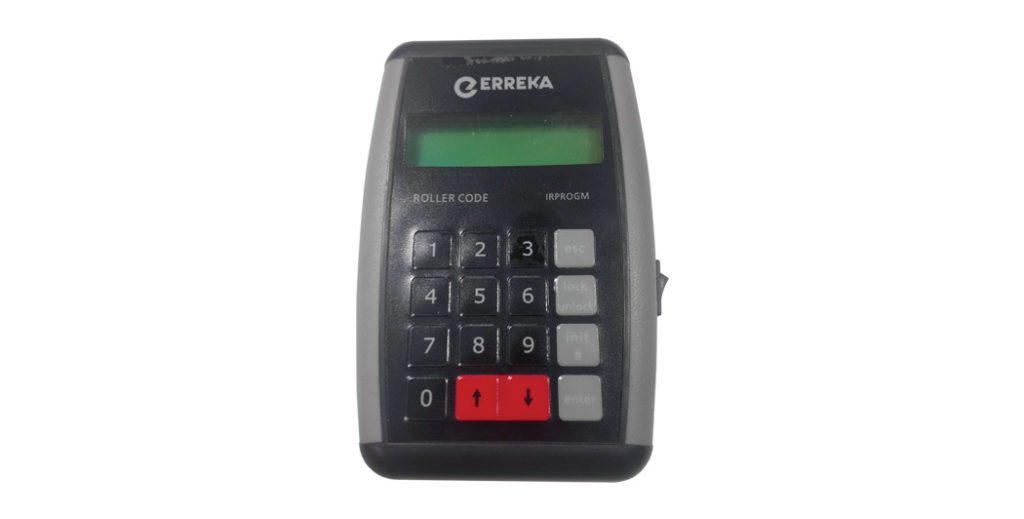 IRPROGM portable programming device
Portable device to programme memories and roller code and evo code transmitters, and to quickly activate a new user thanks to the option to automatically generate a series of correlative codes and download them to the receiver.
Technical characteristics
Power Alkaline 9V.
Option to programme roller code memories and transmitters.
Allows the assigned code to be changed/displayed and programmed.
Allows memories to be cloned.
Allows transmitters to be deleted/locked and reset.
Allows memories and transmitters to be left with default coding.
Downloads
Are you a registered user?
Log in with your credentials and download all the content.