E4 Failsafe Electrolocking device
Electrolocking device.
Advantages:
Suitable for doors in evacuation routes.
More information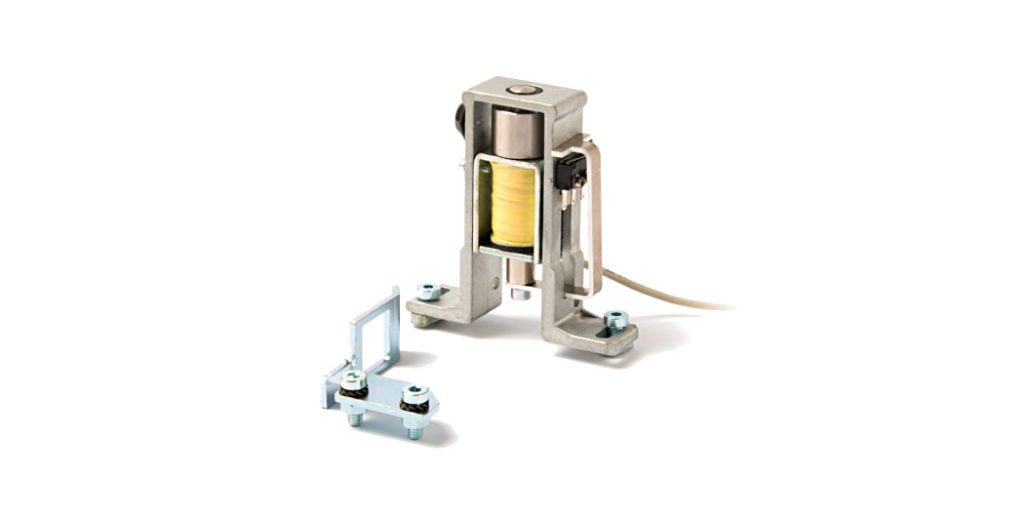 E4 Failsafe Electrolocking device that unlock the door
E4 Failsafe is an electrolocking mode that unlocks the door by default.
This electrolocking is used in doors that act as an emergency exit or evacuation route.
Technical characteristics
Permanent regime electromagnet that allows intensive use of the device, with a spring that works in the direction of release of the latch.
Includes microswitch for latch position indication.
Downloads
Are you a registered user?
Log in with your credentials and download all the content.