DIG SEL02 Digital selector
Digital selector with display for swing doors with PREMIS operator.
Advantages:
Surface-mounted or recessed switch.
Easy installation.
Multi-language.
Uses the display's menu to indicate date of installation, maintenance, last error, etc.
More information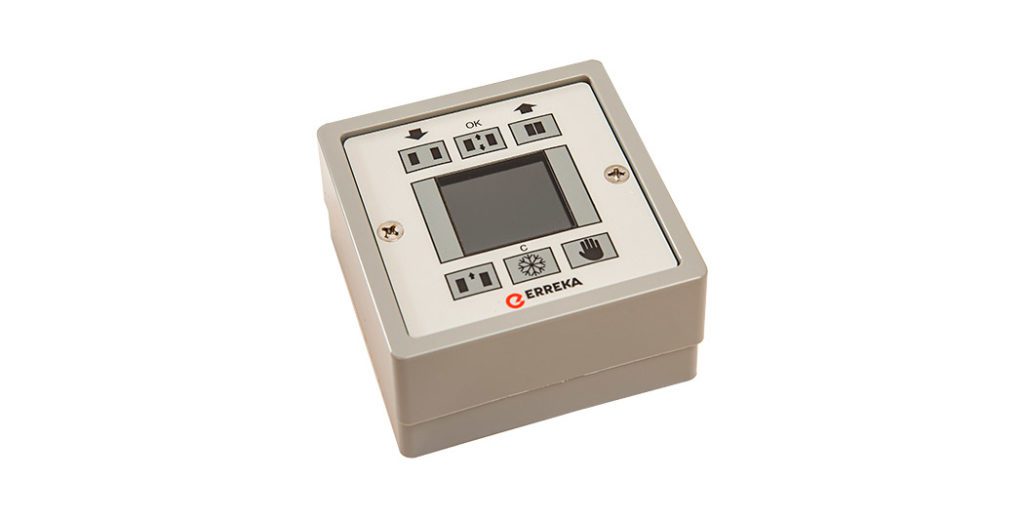 Digital selector with 6 pushbuttons
The digital selector is the communication device between the control panel and the user, for control and to carry out the following functions:
Choice of different automatic opener modes.
Regulation of operating parameters.
Activation and deactivation of options.
Diagnosis of faults and error modes.
Technical characteristics
The digital selector consists of 6 pushbuttons to choose error modes and settings, and a display showing all the functions.
This screen is usually in power-saving mode until a pushbutton is activated, and the light shines more brightly so the contents are displayed better.
The different ways of working are: Door open, Door closed, automatic bidirectional, exit only, partial automatic/winter mode and manual mode.
Type of communication: BUS CAN.
Downloads
Are you a registered user?
Log in with your credentials and download all the content.