DIG SEL01 Digital selector
Digital selector with display for ERTAIN, GLOBAL and TELESCOPIC sliding door models.
Advantages:
Surface-mounted or recessed switch.
Multi-language.
Uses the display's menu to indicate date of installation, maintenance, last error, etc.
More information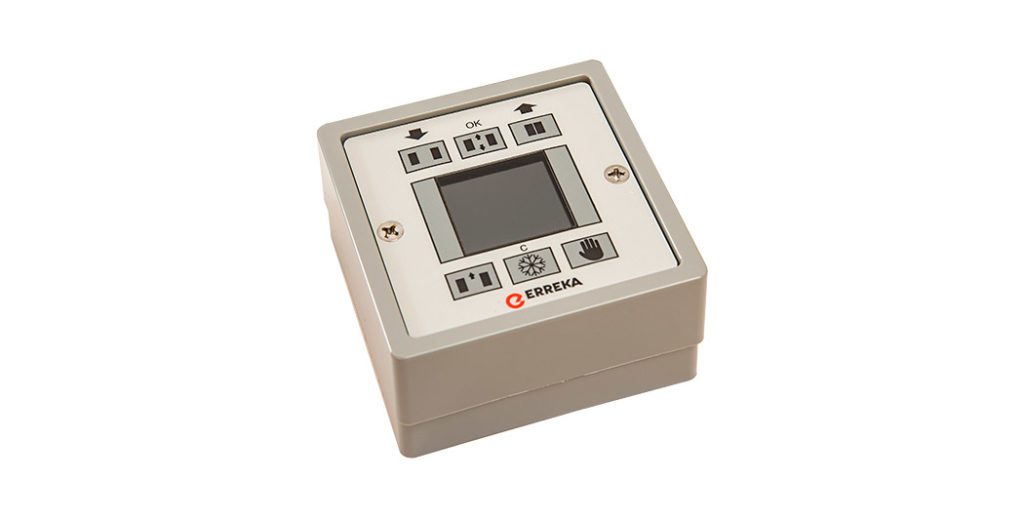 Digital selector for sliding doors
The digital selector is the communication device between the control panel and the user, for control and to carry out the following functions:
Choice of different automatic opener modes.
Regulation of operating parameters.
Activation and deactivation of options.
Diagnosis of faults and error modes.
Technical characteristics
The digital selector consists of 6 pushbuttons to choose error modes and settings, and a display showing all the functions.
This screen is usually in power-saving mode until a pushbutton is activated, and the light shines more brightly so the contents are displayed better.
The different ways of working are: Door open, Door closed, automatic bidirectional, exit only, partial automatic/winter mode and manual mode.
Type of communication: BUS CAN.
Downloads
Are you a registered user?
Log in with your credentials and download all the content.