AM606S Control board
Analogue electric control board for sliding and up-and-over
Advantages:
Option to connect motors with encoder and/or limit switches. For industrial use motors.
More information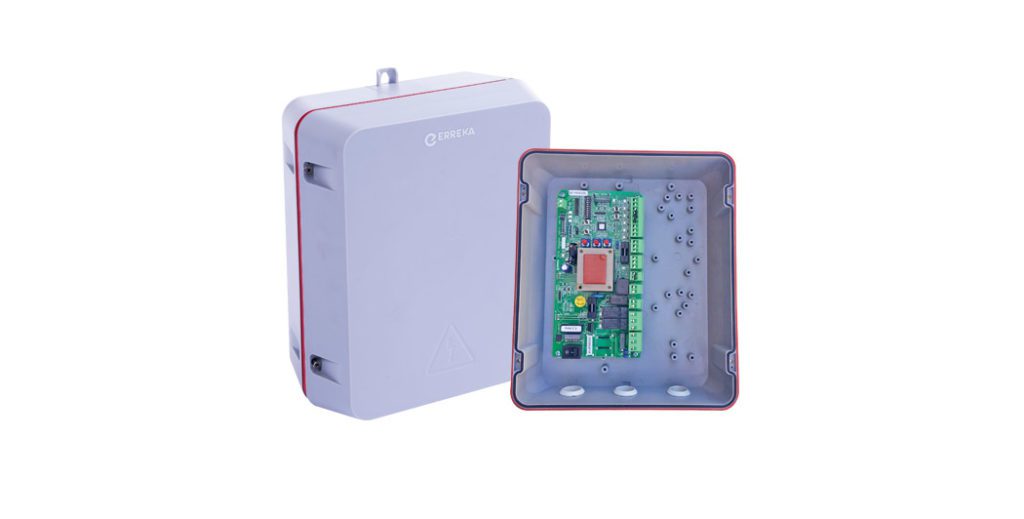 Analogue control board with limit switches
230Vac analogue control board for sliding and up-and-over doors with limit switch.
Technical characteristics
Adjustment and programming via potentiometer and DIP switch.
Connector for IRRE2 / IRRE2-250 or RSD radio receiver (built-in fixed code decoding).
Output for 230Vac signalling light (for use in flashing lights).
Connector for traffic light management card.
Time-adjustable contact to activate the garage or courtesy light.
Input for encoder 1 signal.
Opening and closing safety input.
Motors up to 1500W 230 Vac.
Can be used to manage up to 2 photocell inputs.
Option to test the photocells.
Fitted with a 6A fuse to protect higher power motors.
Output to supply 24Vdc peripherals.
Downloads
Are you a registered user?
Log in with your credentials and download all the content.